Services > Musculoskeletal Medicine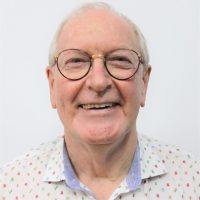 Both Dr Hearnden and Dr Yelland have additional skills and training in Musculoskeletal Medicine.
Dr Neil Hearnden MBBS (QLD) FRACGP  Grad. Dip. Musculoskeletal Medicine (Otago) M.Med.(UQ)
Dr Michael Yelland MBBS (QLD) PhD. FRACGP Grad. Dip.  Musculoskeletal Medicine (Flinders) FACPM MAFMM
Musculoskeletal Medicine is a specialty dedicated to the accurate diagnosis and treatment of acute and chronic pain resulting from injuries to muscles, joints and the skeletal system as well as to the detection of disease, abnormal physiological function or altered bio-mechanics in these organ systems. For example, these "somatic dysfunctions" may cause chronic or recurrent headache, neck and shoulder tension as well as lumbar and sciatic pain. Peripheral joint function such as in the shoulders and hips is integrally related to the postural and spinal balance.
Musculoskeletal Medicine Practitioners have undergone standard medical training and experience before embarking upon post-graduate university training (e.g. Otago University in Dunedin and Flinders University in Adelaide). This Graduate Diploma is further complemented by fulfilling the entry requirements to the Australasian Faculty of Musculoskeletal Medicine and the Australian Faculty of Physical Medicine which involve practical training by international experts in the field as well as submitting to written examination.
In the course of training, MSM doctors are familiarised with acupuncture, osteopathy, podiatry, massage, lymphatic drainage, and myofascial disorders as well as manipulative (using the hands) techniques to mobilise joint and muscle tissues. This training is complemented by an extensive review of non operative orthopaedics and rheumatology.
The MSM practitioner may use many "tools" to achieve a therapeutic response apart from manual therapy, including pharmaceuticals, joint injections, local anaesthetics or "dry needling". As well, an extensive understanding of cognitive behavioural therapy and workplace rehabilitation are essential to the management of pain that has lasted more than 6 months (called "chronic pain").
Prolotherapy and "Blomberg" techniques involve deep injections and are applied when appropriate. The treatment programme also involves an individualised guided exercise protocol based upon best available evidence and tailored to the individual's pain and dysfunction. This is an important part of the therapy, aimed at maximising and normalising musculoskeletal function while overcoming the deconditioning which accompanies painful injury.
The initial consultation usually requires 30-45 minutes and is primarily a diagnostic visit at which immediate treatment may not be offered unless it is a simple acute problem. A referral from your usual GP is very helpful but not mandatory. Subsequent visits are based upon 15 to 25 minutes and are essentially treatment sessions. Response is expected within 6 visits or the treatment approach is altered.
Chronic disorders may require long term maintenance therapy and are best coordinated under a Chronic Disease Management Plan.
The fee schedule is based on time and degree of complexity. Normal Medicare rebates apply to all services. Check out the Services Australia website for Medicare Safety Net information.
60 mins – $315 Rebate – $113.30. Gap $186.70
Subsequent treatment visits
Under 20 mins – $100. Rebate $39.75. Gap $55.25
Over 20 mins – $200. Rebate $76.95. Gap $113.05
Fees for Veterans' Affairs Gold Card holders are fully covered by DVA.